Central Avenue – Self-Guided Walk

Once upon a time, a century ago, electric streetcars ran down the middle of Central Avenue. Stores sprang up along the way to serve commuters to the new bungalow suburbs.
Today those suburbs are known as Elizabeth and Plaza Midwood and the stores have found fresh life as Charlotte's hippest "stroll district." The mix of buildings, old and new, makes this an excellent start-up spot for creative risk-takers, artists and entrepreneurs.
What's to discover?
Mural art, rock music history, a Billy Graham factoid, LGBTQ pride, BBQ & ice cream. And the famously immovable dive bar The Thirsty Beaver.
Where to start?
Corner of Central Av and Pecan Av. If you're arriving by car, you can often find street parking on Pecan Avenue adjacent to Fuel Pizza. Please help our mom-n-pop stores — don't park in a business's lot unless you are buying something there.
How long?
1.5 miles. That's about 30 – 40 minutes.
DAIRY QUEEN - 1429 Central Avenue
NEPTUNE MURAL – 1425 Central Avenue
Charlotte's prolific muralists the Matts – Matt Moore and Matt Hooker – painted this at the request of the Plaza Midwood Neighborhood Association in 2018. Why Neptune, Roman god of the sea? He made waves, just like Plaza Midwood does.
In this interview, the Matts offer a couple of other explanations for Neptune.
Walk one building north on Pecan Avenue, then turn left into the parking lot to find another sea-themed mural.
SANDGARDEN MURAL – 1317 Pecan Avenue
Head back to Central Avenue. Then turn right and walk along the right sidewalk of Central Avenue toward uptown.
MIDWOOD SMOKEHOUSE – 1401 Central Avenue
Frank Scibelli (also founder of Mama Ricotta's and the Yafo Kitchen chain) opened Midwood Smokehouse here in 2011, perfecting it til he could replicate it across the South. President Obama and Hillary Clinton lunched here with their Secret Service detail on the 2016 campaign trail. Longtime residents remember when this building held Charlotte's Gay & Lesbian Center in the mid 2000s; really longtime residents recall its earlier incarnation as Carriker Furniture & Interiors.  
Click for more about Midwood Smokehouse.
Continue along Central Avenue, crossing Clement Avenue.
THE WILMINGTON, CHARLOTTE & RUTHERFORDTON RAILROAD
Four railroads converged upon Charlotte in the 1850s, including this one to the port of Wilmington, NC. Rails were key to Charlotte's rapid growth in the late 1800s — as less-well-connected southern cities such as Charleston, SC, languished. Today this is still an active track operated by CSX.
Many folks consider this the dividing line between neighborhoods; you're now leaving Plaza Midwood, entering Elizabeth.
Cross the railroad tracks, continue along Central Avenue, staying on the right sidewalk.
THIRSTY BEAVER – 1225 Central Avenue
Those Wilson boys will not sell out! Mark & Brian Wilson play vintage honky-tonk with their Loose Lugnuts band and sell vintage clothing at The Rat's Nest in NoDa. So why not a vintage dive bar? They opened in 2008, depth of the Great Recession, then hung in as a developer tried to force them out when boom times came. It's the latest incarnation of the Good Time Sports Bar, opened in 1948, later Muther's, Charlotte's first "hippie bar" 1970-73.
Here's one version of that real estate fight.
Continue along Central, crossing Hawthorne Lane and staying on the right sidewalk.
PET DAIRY BUILDING – 1111 Central Avenue
At the Salvation Army Store, cross Louise Avenue to continue along Central Avenue, staying on the right sidewalk.
TWO SCOOPS ICE CREAM – 913 Central Avenue
Launched in 2016 by three pals who hope this will be the start of a chain. There are already Two Scoops branches in South End and near Lake Norman.  Try the Thin Mint flavor: cookies, Andes mints, chocolate ice cream — a little like a certain Girl Scout cookie. Grab a cone now … or wait 'til we go around the block and begin our trek homeward.
WHITE RABBIT – 920 Central Avenue
Look across Central Avenue to see the Community/Love/Equality mural at White Rabbit – Charlotte's LGBTQ bookstore and also home to the editorial offices of Q-Notes, longest-running gay and lesbian newspaper in the Southeast.
PARKER HOUSE – 901 Central Avenue
Back around 1900, developers envisioned Central Avenue as Charlotte's elite corridor. But then in the 1910s Myers Park won that game. This posh mansion survived, built for the co-owner of an uptown store, Parker-Gardner Music. Today it's a vintage clothing shop.
The Charles W. Parker House is a designated Charlotte Mecklenburg Historic Landmark.
LUNCH BOX RECORDS – 825 Central Avenue
Yes they have CDs, but Scott Wishart's true passion is vinyl, vintage and new. Drop in and say hey to Scott, usually behind the counter, and ask him about upcoming in-store appearances by indie bands. The building? It started life as a lab that made false teeth.
CARSON MCCULLERS
Where the medical equipment store now stands across the street, there used to be a big old boarding house. For a few months beginning in late 1937, Carson McCullers lived there and worked on a novel that became The Heart is a Lonely Hunter. Her portrayal of Southern working-class life, LGBTQ themes, and the loneliness we all feel in a strange new place made the novel an enduring American classic.
Heart hit best-seller lists again when Oprah Winfrey made it an Oprah's Book Club selection in 2004.
INTERACTIVE KNOWLEDGE – 801 Central Avenue
Central Av attracts creative folks. Interactive Knowledge, in this sweet Modernist architectural gem, pioneered Web-based educational content back in the 1980s and is still creating today. Big name projects include on-line editions of major exhibitions by the Smithsonian.
Turn right on Piedmont Street, then right again on Jackson Avenue. At 10th Street, look to your left to see what is now Piedmont Middle School.
PIEDMONT JUNIOR HIGH – 1241 E. 10th Street
Head uphill on 10th Street back to Central Avenue. Cross Central at the walklight.
Consider stopping at Central Coffee for some refreshment.
Then head outbound on Central Avenue; stay on the right-hand sidewalk and the first thing you pass will be the new Gibson Apartments.
GIBSON APARTMENTS – 1000 Central Avenue
Musicians all over the United States knew Reflection Sound Studios. The mega-band R.E.M. recorded part of its first album "Murmur" in 1983 at Reflection, then came back to do their second, "Reckoning." Founder Wayne Jernigan retired in 2014, the studio came down and the apartments went up. Peek into the parking garage for a mural that recalls the old studio's big-name clients.
Click to read an elegy for Reflection Studios by Charlotte Magazine's Greg Lacour.
Continue along Central Avenue, crossing Hawthorne Lane.
THE HIPPIE HOUSE – 1200 Central Avenue
QUEEN CITY PIES – 1212 Central Avenue
The Queen City Pie Company built this as their wholesale bakery about 1946. The 2-story red brick building features the "streamlined" rounded corners characteristic of the Art Moderne architectural style. It became the Pour Taproom in 2018.
Hey, Forbes magazine says Charlotte is "a craft-beer Mecca!"
Cross the railroad track – welcome back to Plaza Midwood! – and continue along Central Avenue.
Look off to your right behind the shopping center and you'll see Cole Manufacturing, whose handsome red-brick arches by noted local architect C.C. Hook date to 1911. Cole was the "John Deere" of the South, you might say — a hugely popular maker of mule-drawn cotton planters and other farm implements. John Cole Hatcher, descendent of the founder, renovated the complex in the 1990s as office space.
Cole Manufacturing is a designated Charlotte Mecklenburg Historic Landmark.
CENTRAL SQUARE (Family Dollar Shopping Center)
BILLY GRAHAM TENT SITE (CVS DRUGSTORE) – 1235 Pecan Avenue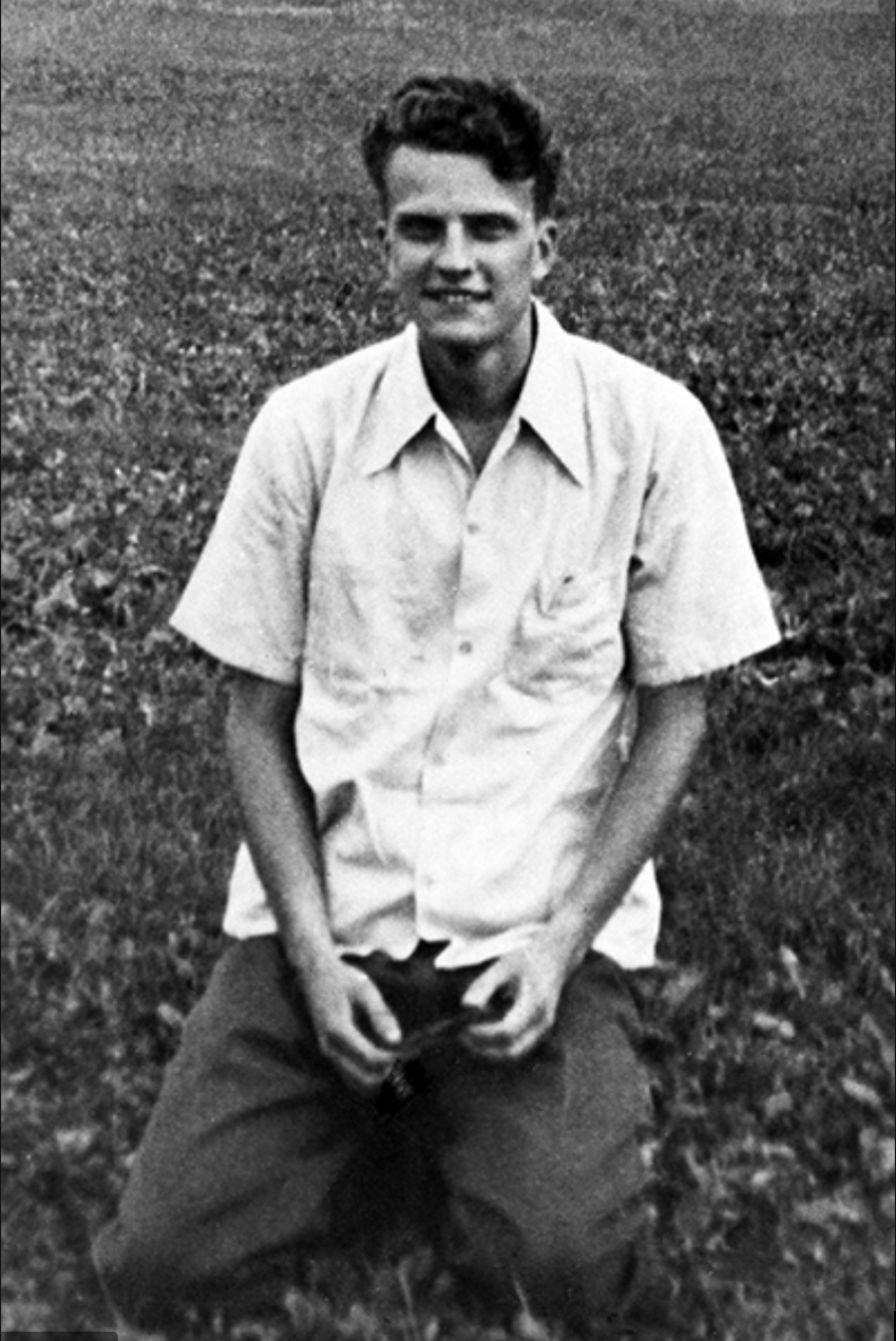 FUEL PIZZA - 1501 Central Avenue
Our Charlotte Walking Tours
Historic Plaza Midwood
Some other tours we like
Mid-Century Modern in Center City
ArtWalks Charlotte – self guided walking tours of murals and other public art
Sorting Out the New South City explores how Charlotte became a city of neighborhoods. Book discussion guide available here >>