A grab bag of essays exploring the South's foodways, music traditions, architecture, urban planning and history in general, from a vantage point in Charlotte, North Carolina.
NEW Self-Guided Walking Tours in Charlotte!
ROSENWALD SCHOOLS
In the 1900s-30s, a remarkable black-white partnership built 5000 Southern schools. More>>
MUSIC
Charlotte, traditional music hub? Yes! '30s country recording, gospel trombones, CD liner notes and more.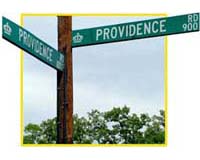 CHARLOTTE
Books, neighborhoods, food, newcomer tips, and detailed profile of McCrorey Heights — past & present — around NC's Queen City. More >>
ARCHITECTURE/PLANNING
You can "read" a building or a city. Explore the ideas behind the built environment. More>>